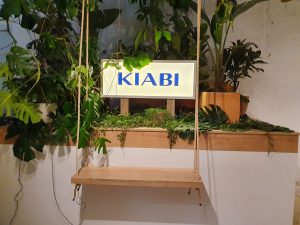 During the 27th of November As of Dec. 03, our client Kiabi installed his particular "happy space" in the Puerta del Sol, in Madrid, for the international launch of the new spring-summer season collection and he did it in a very original way: with different types of workshops for children and adults in a place with a very relaxing and fresh atmosphere.
One morning we were lucky enough to approach to see him and spend a very pleasant time with other colleagues in the sector.
Thanks to the Kiabi team for having us.